The Helena Area Community Foundation inspires and leads collaboration and investment for compassionate, safe, healthy, and resilient communities. Now, and Forever.
Participating in the Now and Forever Campaign entails a five-year pledge to the Helena Area Community Foundation, during which your annual contribution will transition from supporting our general operations to supporting HACF's permanent endowment.
At the end of five years, half of your total gift will have gone to the annual operating fund (Now) and the other half to the permanent endowment (Forever).
Participation in this campaign is one of the most influential ways you can support your local community foundation. In short, your five-year pledge will have benefited our community now- and forever.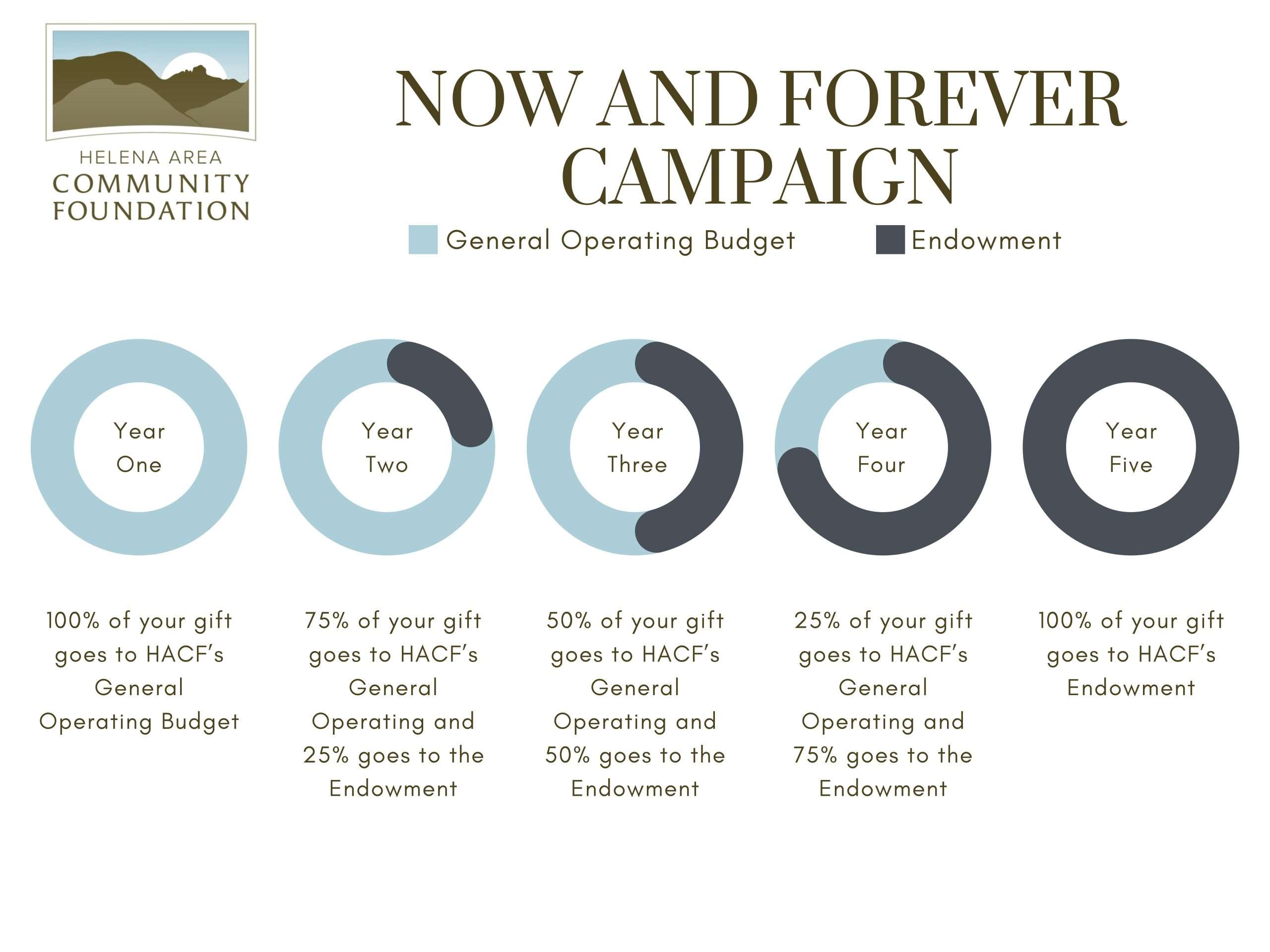 If you are interested in investing in Helena's future through the Now and Forever Campaign, please reach out to Executive Director, Emily Frazier at 406-441-4955 or emilyf@helenaareacommunityfoundation.org