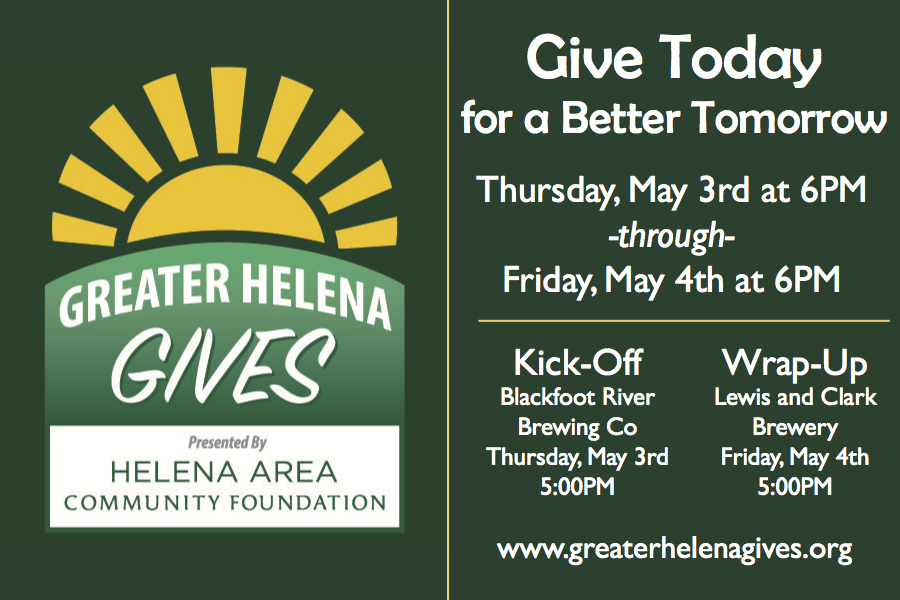 In addition to grants, HACF also tries to help nonprofits do their own fundraising and donor engagement. One way that HACF accomplishes this is by hosting Greater Helena Gives, a 24-hour online fundraiser to support the nonprofits around Helena. Anyone can easily make a donation to the nonprofit(s) of their choice from a single website. The nonprofits who participate are also selected to receive monetary prizes throughout the 24-period. In 2017, Greater Helena Gives raised $82,000 for 61 local nonprofits in twenty-four hours. This year, we hope to grow to $100,00 and serve 100 nonprofits.
1st Year—2015– 54 nonprofits, $40,000
2nd Year—2016—89 nonprofits, $39,000
3rd Year—2017—63 nonprofits, $82,000
4th Year—2018—Goal for 100 nonprofits and over $100,000
To learn more go to www.greaterhelenagives.org or contact Olivia at ghg@helenaareacommunityfoundation.org.